We're here to take the reins on your SEO journey! Search engine optimization (SEO) is an ever-evolving field that can make or break your business's visibility online.  When we jump into action, we don't just give you a pat on the back and say "good luck out there."
We go above and beyond with their comprehensive services and specialized expertise in penalty recovery, local SEO, and SEO tips for 2023.  As you explore the world of digital marketing, our Dallas Search Engine Marketing services will be your strategic ally, propelling your business towards online success.
Free Instant SEO Audit Report 
Understanding the basics of SEO is essential for businesses in Dallas, TX looking to stay ahead of their competitors – so why not take advantage of the free SEO audit.  We can provide a free consultation to review your audit with you and recommend some possible Dallas Search Engine Marketing Solutions.
From understanding important elements and questions to consider, to cautioning against wasting money on ineffective digital marketing services, there are steps that must be taken in order to ensure that your business's website is optimized for success.
Knowing when SEO will die and how to protect yourself from ineffective digital marketing services can be invaluable knowledge in a constantly changing market. Don't fall behind – use the tips provided by the best Dallas SEO firm, CyberStrides on evaluating potential consultants or companies before moving forward with an investment.
And if you're hesitant about investing in SEO, remember this: it offers a great balance between predictability of results and cost compared with other forms of digital marketing like PPC or social media.
Take charge of your business's success today with expert advice from CyberStrides!
Dallas Search Engine Marketing Services – Local SEO Strategies
Gaining visibility in the local market is key to success, and you need effective local SEO strategies to get there. Fortunately, CyberStrides has the knowledge and expertise to help businesses stand out from their competitors and reach their full potential.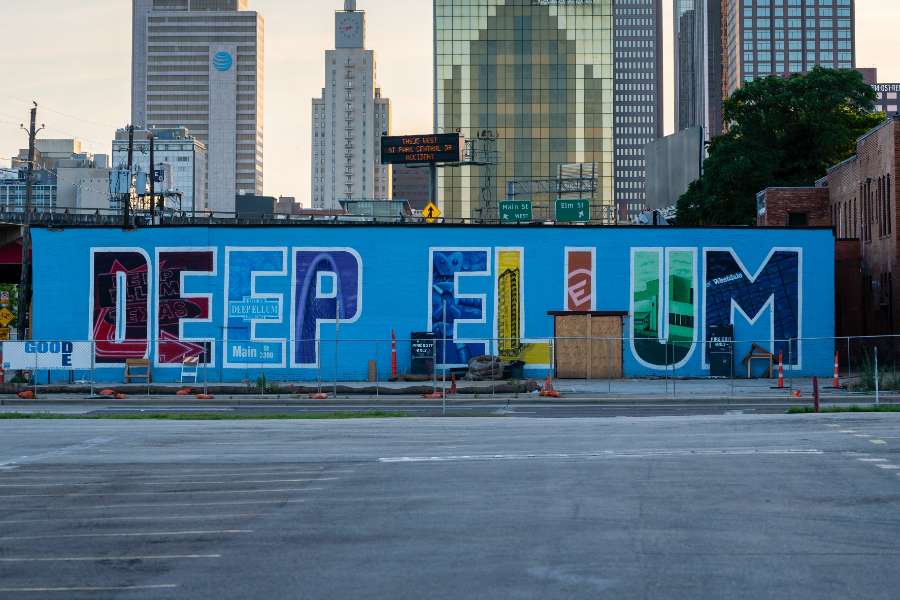 With our extensive experience in providing comprehensive digital Dallas search engine marketing solutions for clients of all kinds, we understand what works for a specific business's target customers. Our team at CyberStrides specializes in developing custom-made local SEO strategies tailored to each individual business's needs.
We understand that every company has different goals and objectives, so we focus on creating unique campaigns that will drive results. By researching your current online presence, competitor analysis, content creation & optimization, link building & social media integration—we can design an effective strategy that will increase your visibility in the local market.
We also provide ongoing support as needed so you can continuously grow your presence and stay ahead of any changes or updates affecting search engine rankings. Our team stays up-to-date with the latest trends in SEO tactics so we can ensure maximum performance for our clients' websites.
With our help, businesses are able to build credibility among their target audience and gain maximum exposure within their niche markets—all while staying competitive with other companies in the area!
Google Business Profile Optimization – Dallas SEO Services
We know that standing out in the local market is no small feat and requires a comprehensive Google Business Profile optimization strategy. By optimizing for Google Business Profile, businesses can increase visibility and maximize their reach to potential customers. To make sure our clients are getting the most out of their listings, we provide Google Business Profile Optimization as part of our Dallas search engine marketing solution.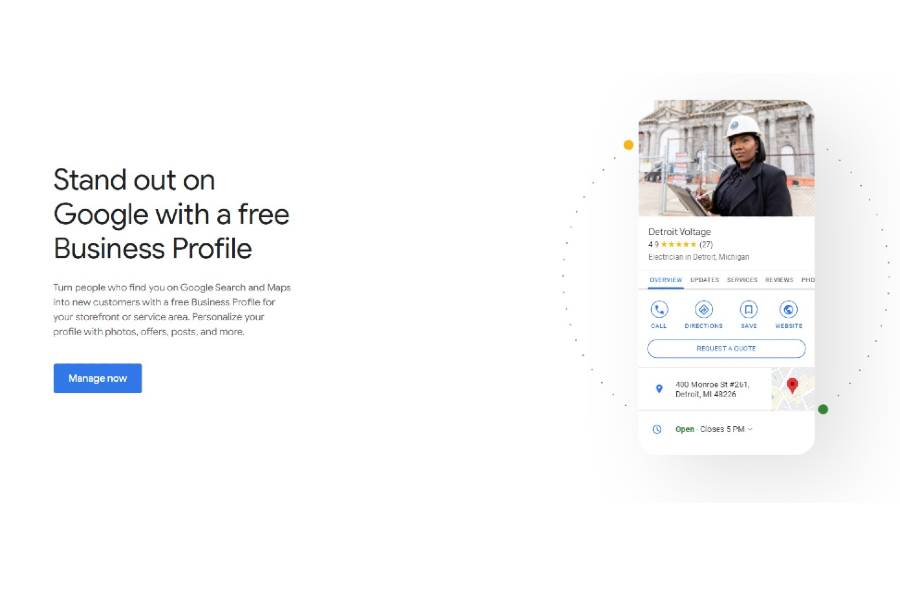 | Service | Benefit |
| --- | --- |
| Online Reviews & Citations | Improved Rank |
| Proper SEO for Your Listing | Increased Visibility |
| Good Domain Authority | Higher Trust Score |
At CyberStrides, we understand the powerful influence of local SEO strategies and how they contribute to success in business. As experienced Dadigital marketing experts, we have the knowledge and skills necessary to optimize your listing on Google Maps so you can stand out from the competition. We will work with you every step of the way to ensure your business gets seen by more potential customers. Our goal is always to give our clients an edge over their competitors in order to bring them success.
Popular Search Engines Comparison
Comparing the most popular search engines is essential for successful SEO, as each presents unique opportunities and challenges that must be addressed. Google, Yahoo, and Bing are the three biggest and most widely-used search engines in today's market. Each of these platforms has its own methods of displaying results, making it critical to understand how each one works if you want to optimize your website accordingly.
Google remains the leader when it comes to organic search engine traffic due to its sophisticated algorithms and vast database. It also offers a variety of features such as local listings, image searches, video searches, and more that can help increase visibility for businesses.
On the other hand, Yahoo focuses on providing relevant answers to users' queries through its Search Assist feature as well as paid advertising opportunities like sponsored links that appear at the top of certain search pages.
Finally, Bing is known for emphasizing user experience by offering helpful tools such as instant answers and knowledge panels that provide information about a particular topic or company without having to click away from a page.
Understanding how these different platforms operate enables you to create an SEO strategy tailored specifically for them so that you can maximize your presence online while minimizing wasted efforts or resources. Taking advantage of all available opportunities across multiple channels can make all the difference in terms of overall success. With digital marketing becoming increasingly competitive with each passing day, staying ahead requires careful research into which strategies work best with which platforms; this includes everything from keyword selection to content optimization techniques.
Effective SEO Techniques 2023
We understand that staying ahead of the competition in 2023 requires thorough SEO strategies. To help you with your SEO efforts, we've put together this table to outline some effective techniques for optimizing your website:
| Technique | Description |
| --- | --- |
| On-Page Optimization | Make sure all content is optimized for relevant keywords and phrases, as well as including metadata like meta tags, titles, and descriptions. |
| Link Building & Content Marketing | Use strategic link building tactics to acquire quality links from reputable websites and create content that resonates with your target audience. This will help improve rankings on SERPs. |
| Technical Optimization & Mobile-Friendliness | Ensure that the website is technically sound by incorporating HTML markup and making sure it looks good on mobile devices — ensuring a positive user experience. |
| Local SEO & Citations Management | Local businesses should focus their efforts on local search optimization by claiming their listings on Google Business Profile and other online directories, creating location pages with relevant content about each location, and managing citations (i.e., mentions of business information across the web). |
| Penalty Recovery & Website Audits | If you've been hit by an algorithmic or manual penalty due to spammy links or other issues, it's important to do a full website audit in order to determine what went wrong so that you can fix the problem(s) quickly before further damage is done to your site's ranking potential. |
These are just some of the techniques necessary for successful search engine optimization in 2023. It's also essential that you stay up-to-date with algorithm updates so you know how they affect your SEO efforts; regular monitoring of analytics data will be key here! Additionally, be sure to invest in quality digital marketing services such as PPC advertising if appropriate; these can provide valuable insights into customer behavior which can help inform effective SEO decisions moving forward. With smart strategies in place, there's no limit to where your business can go!
Frequently Asked Questions
What are the top SEO trends in Dallas, TX for 2023?
We're interested in the SEO trends that will dominate Dallas, TX in 2023. With search engine optimization being an ever-evolving field, it's important to stay on top of the latest developments.
Some of the top trends we're seeing for this coming year include: Local SEO Penalty Recovery, Keyword Search,
Local SEO Penalty
Recovery
Keyword Search
Evaluating customer value and search volume before investing in SEO services
Distinguishing between SEO consultants and companies
It's also important to consider long-term value when making decisions about digital marketing and be wary of ineffective services that could potentially cost you money.
Staying up-to-date with these trends is essential for businesses looking to succeed online in 2023.
How much should I expect to pay for SEO services?
We understand that the cost of SEO services can vary greatly, depending on the marketing agency Dallas you choose and the scope of work required. Generally speaking, it's not wise to pay $40k for SEO services unless they're backed by a proven track record.
A good Dallas SEO company should provide an action plan overview. Link building should not be the exact same thing every month.
If you're looking for Dallas-based SEO services, CyberStrides offers complete SEO campaigns at different price points depending on scope. Their team of digital marketers has world-class technical expertise and industry know-how to ensure your website is optimized for success.
What is the most important element of SEO?
We like to say there's no one-size-fits-all answer when it comes to SEO, but if we had to pick the most important element, it would be keyword research.
Thoroughly researching and analyzing the keywords that are relevant to your business is key for any successful SEO campaign. Knowing the language of your target audience can help you rank higher in search engine results pages (SERPs), build organic traffic, and better connect with potential customers.
To make sure you're getting the best bang for your buck, it's also important to evaluate customer value, search volume, and cost before investing in SEO services.
What should I look for when hiring an SEO expert?
When hiring an SEO expert, it's important to look for someone who is knowledgeable and experienced in the field. Ask them about their past work and successes so that you can be sure they have the skills to help your business reach its goals.
Make sure to evaluate whether the cost of their services makes sense based on your customer value, search volume, and potential return on investment. Finally, ask yourself if they're willing to provide evidence that a market is searching for what your business offers before signing any contracts.
Dallas SEO Agency – Providing Dallas Search Engine Marketing Solutions
Our Dallas search engine marketing services guarantee to get you the results you're looking for. You may be worried about the cost, but don't forget that ineffective SEO can lead to financial loss – so why not invest in a service that will ensure your long-term success?  Our comprehensive Dallas Search Engine Marketing solutions provide the competitive edge your business needs to thrive in the digital landscape. With our expert team and proven strategies, we'll optimize your online presence, drive targeted traffic, and help you achieve remarkable results. Trust CyberStrides to navigate the complexities of search engine marketing and propel your business to new heights in Dallas and beyond. Contact us today to get started on your journey towards digital success.