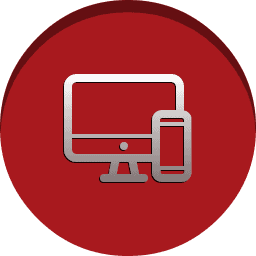 You and your business are unique in many ways. Your products, services, mission, and the story of how it all got started are specific to you.
We believe that your unique story should be showcased with a one-of-a-kind website design that embodies your business.
At CyberStrides, we will work in tandem with you to create a customized website specific to you and your business needs. We use the industry-leading content management system, WordPress, to build a clean and consistent website with user experience top of mind.
Website Designs
All of our designs are optimized for desktop, mobile, and tablet devices, so no matter where your customers find you, they will be able to navigate your site with ease.
With years of knowledge under our belt, we also build out websites with intelligent information architectures. We look at your website from the eye of a potential customer, and we intuitively devise everything from your homepage to your menu bars with the customer's needs in mind.
I'm Ready for a New Site!
As part of our design process, we will creatively integrate the content you provide to us, and we will ensure readability. Content will not be edited unless otherwise requested.
Also, we offer a variety of different tools that make it easy for your customers to find your content, view it, and engage with it:
Our social media tool stack includes:
Share buttons so that with a single tap, your website visitors can share your content across all major social media platforms.
Follow links so your viewers can connect with you across major social media platforms and stay updated on your latest news.
Custom coded content so that when your work is shared across platforms, they appear professional and informative.
With our basic Search Engine Optimization tool stack, we will:
Submit your website to top search engines, like Google and Bing, which allows people searching for services/products like yours to find you.
Build a dynamic sitemap that makes it easier for search engines and website crawlers to navigate your website. 
We also include multimedia content integration. We optimize any provided photos on your site for loading speed and accessibility, and we will embed videos and other visual aids. 
Throughout the process, we will work with you to ensure that your vision is translated to your website.
 Looking for more? We also offer more in-depth content creation and search engine optimization services. Check them out!
Are you ready to get started?