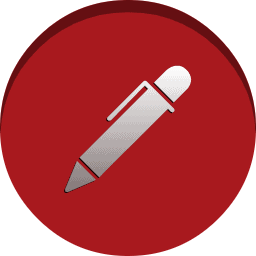 Your customer may know about your services or products, but do they know about your brand and your business?
Besides a unique design and killer SEO strategy, the best way to convey to your audience what makes you stand out among the rest is quality content.
For the web, it is what you say and how you say it. Words matter.
The string of words on your sales page could entice your customer to go from a casual observer to a loyal client. The headline on your homepage can be as striking as your images and design. Your about me page can tell a window shopper how your business gives back to the community, drawing them into your mission.
Ready for some content creation services?
At CyberStrides, we want to help you stand out in more ways than one. Whether your content needs a revamp, or you are upending your entire website, we will work with you to figure out what you need to succeed.
Quality content connects you to your audience, builds trust, grows your reach, and positions you and your company as an expert in your field. It also illustrates to your clients why they need what you are offering and why they should get it from you and not your competition. A content strategy is a must and is essential today.
CyberStrides provides content creation services for all website content needs. We create clear, compelling, and SEO rich content that turns faceless webpages into a message that speaks right to your customer's needs.
Our content creation service is completely unique, and we cater it to your company's overall messaging goals. The messaging will convey the value of your work, and our content will make it so your customer can't resist your product or service by the end of it.
We provide content for your home pages, about and contact pages, and your service/product description pages.
Reach out to us if you have any other content needs, we are ready to take this journey with you. 
Let's Talk about your content creation strategy!