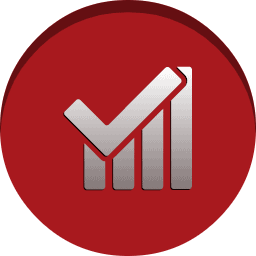 In the digital world, everyone is on the web searching for services and products. A curious thought pops into someone's head, and they go to Google or Bing to find the answer.
CyberStrides can help you become the solution your customers are searching for, and search engine optimization, otherwise known as SEO, is the key.
Search engine optimization is a way to maximize the visitors to your website and increase visibility to searchers. More eyes on your website mean more potential to convert curious web window-shoppers and assistance seekers into loyal customers.
But SEO is incredibly complex and everchanging, so at CyberStrides, we offer SEO services that take out the guesswork.
Sign Up for Free SEO Audit!
Search Engine Optimization (SEO) Services
We offer numerous services to help you up your SEO game and get you to the top of search lists, and we stay on top of changes and trends that can benefit your business. With over five years in business, we have learned the tricks of the trade, and we are ready to partner with you. 
SEO Audits: Get ready to take a deep dive into the dos and don'ts for your website. With our audit package, we will look at your current website and identify changes and improvements. Upon completion, you will receive a report detailing obstacles that are keeping you from successful searchability:
Site foundational issues: Like buildings, some websites have underlying concerns that affect the entire site as a whole. We will identify these critical pain points.
Page issues: Sometimes, your foundation is strong, but just a few pages are the barrier to your website's success. We will provide a list of pages that need specific attention.
Content: Duplicate or unreadable content across your pages can confuse search engines, so we will provide an overview of content issues that need to be addressed.
Competitor Analysis: Keep your enemies close and your search engine placement closer. We will compare where you rank on search engine results to your competitors and give suggestions on how you can gain traction to close the gap or even surpass your competition.
Now that you know what needs to be fixed, what next?
We also offer SEO implementation where we take our findings and build out their solutions. In this process, we will communicate with you our action steps and where we are at in the process.
If you have a location-bound business, we also provide local SEO implementation so people in your area can quickly find your business when searching in your area.
No matter your industry or location, people are searching for what you have to offer. Let CyberStrides bring you to the top of the list.