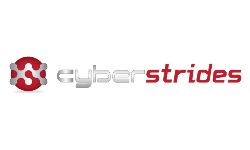 CyberStrides
8751 Collin McKinney Parkway
Suite 1102-1030
McKinney, TX 75070
Sign Up for a free strategy call!
Please connect with cyberstrides by phone or email with any inquiries on the services.
About CyberStrides:
CyberStrides is a Texas-based digital marketing agency founded in 2015. We specialize in a wide range of services, including web design, WordPress Care Plans, content creation, search engine optimization (SEO), Local SEO, marketing automation, Facebook Ads, and search engine marketing. Our team combines innovative strategies, cutting-edge technologies, and industry expertise to deliver measurable results and sustainable growth for businesses of all sizes. Visit cyberstrides.com to learn more.
[rank_math_rich_snippet id="s-fdfa2543-edb5-406c-9b92-87df85f5dcff"]