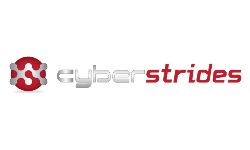 CyberStrides
8751 Collin McKinney Parkway
Suite 1102-1030
McKinney, TX 75070
Sign Up for a free strategy call!
Please connect with cyberstrides by phone or email with any inquiries on the services.
About CyberStrides:
CyberStrides is a Texas-based digital marketing agency founded in 2015. We specialize in a wide range of services, including web design, WordPress Care Plans, content creation, search engine optimization (SEO), Local SEO, marketing automation, Facebook Ads, and search engine marketing. Our team combines innovative strategies, cutting-edge technologies, and industry expertise to deliver measurable results and sustainable growth for businesses of all sizes. Visit cyberstrides.com to learn more.
How can CyberStrides help my business with digital marketing?
At CyberStrides, we offer a comprehensive range of digital marketing services to help businesses thrive online. Our expert team specializes in web design, search engine optimization (SEO), pay-per-click (PPC) advertising, social media marketing, content creation, and more. Whether you need to improve your website's visibility, drive targeted traffic, or enhance your brand presence, we have the expertise and experience to develop customized strategies that align with your business goals.
How do I get in touch with CyberStrides for a consultation?
Getting in touch with us is easy! Simply fill out the contact form on this page, and one of our digital marketing experts will get back to you promptly. If you prefer more immediate assistance, you can also reach us by phone at 972.850.6965. We're excited to learn more about your business and discuss how we can help you achieve digital marketing success.
What can I expect after submitting the contact form?
Once you submit the contact form, our team will review your inquiry and reach out to you shortly. We understand the importance of timely responses, and we strive to get back to you within 24-48 hours. During our initial conversation, we'll discuss your specific requirements, objectives, and any challenges you're facing. This will help us gain a deeper understanding of your business and enable us to provide tailored recommendations and strategies to meet your digital marketing needs.