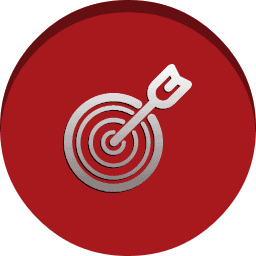 On top of an exceptional organic traffic growth strategy using search engine optimization, Google and Facebook ads are another way people walk right through your virtual doors.
With ads, you can target anyone from curious fans who have visited your page before or completely cold audiences who have previously expressed some interest through their search history in what you have to offer.
Google and Facebook collect endless data on user's habits, interests, and purchases. While placing an ad with these platforms, you can wield that data to reach your ideal customer and convert scrollers and searchers to buyers.
Google is hands-down the most widely used search engine, and Facebook is one of the largest social media networks in existence. The benefits of using them are endless. Their ad dashboards allow a user to maintain full control of their ads, create varying ads for the same campaign, and target your niche. And throughout it all, the information is trackable.
Google and Facebook ads offer detailed analytics reports that illustrate the success of your campaigns based on who clicked, signed up, or purchased.
Let's Talk about Facebook Ads!
While the capabilities of Google and Facebook ads are better than ever, running ads can keep you from doing what you love and running your business. Finding an expert in the field can help you save time and build engaging ads.  
CyberStrides is the partner you need from start to finish of your ad creation. We will work with you to understand the motive behind your ad campaign and turn your goals into reality.
Our ad services include:
We will set up your Facebook Pixel, Facebook's marketing analytics tool that allows you to measure the success of your campaigns.
We design engaging Facebook ads and corresponding landing pages to help you make the sale.
We will launch your ads, and we offer continuous optimization during your campaigns to ensure their success.
Are you ready to get your name in front of new eyes? Let's start the journey together. Contact us to learn how we can work together to meet your goals.
Are you ready to get started?